Posted in: Comics, Current News | Tagged: comic shop, new york, Oswego
---
Every now and then someone drives a car into a comic book shop. The latest happened to The Comic Shop, in Oswego, New York.
---
Every now and then someone drives a car into a comic book shop, with predictable results.
The latest happened around 4pm on Thursday, the 21st of September, as a car drove into The Comic Shop, in Oswego, New York. Everyone but the driver was uninjured, and he regained consciousness as the emergency services arrived.
The store closed, but a structural engineer investigated and determined the building was structurally sound and safe. Even though it might not entirely look it.
The store re-opened the dayafter, with the proviso, "Please note that the bookshelves containing our "Independent / Small Press" Trade Paperbacks and Graphic Novels were knocked over rather violently in the accident. We will be working on getting them reshelved. Thank you for understanding."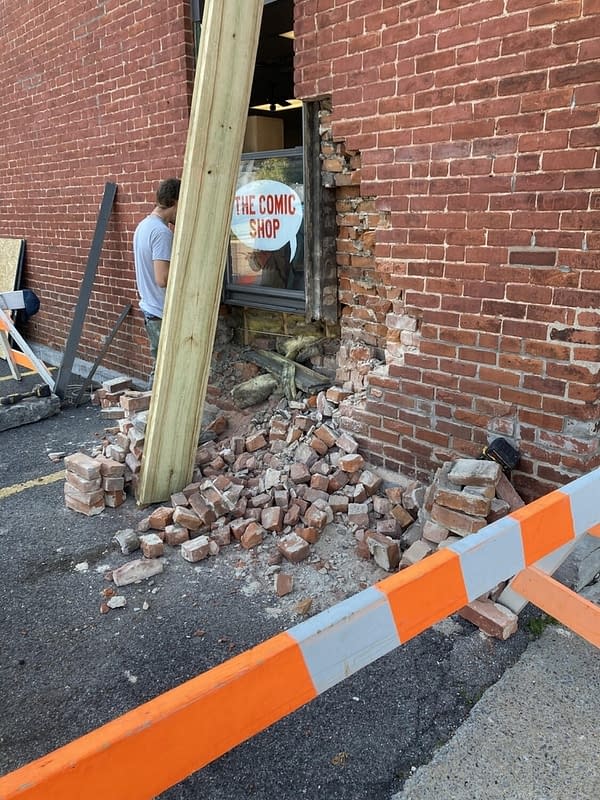 But there was more to come. With a wall needing to be rebuilt, what to do with the old one? Well, The Comic Shop has an idea. Sell it off, piece by piece, Berlin Wall-style.
Own a Piece of The Comic Shop History!
Hey there, fellow comic enthusiasts and history buffs!
Exciting news! We're offering you a unique opportunity to become a part of our iconic legacy.
For a limited time only, YOU can purchase a genuine piece of brick from the facade of our world-famous The Comic Shop! These bricks have witnessed countless adventures, epic battles, and endless laughter throughout the years. Now, they can be yours to cherish and display proudly in your own collection.
Buy a piece of our history!
What you need to know:
Each brick piece is only $20 and comes with a certificate of authenticity, guaranteeing its origin from our legendary storefront.
For an additional $5, you can choose to have your brick piece personalized by your favorite Comic Shop employee, adding your name, a special message, or even your favorite comic book quote.
Hurry, because there's only a limited number of bricks available, and once they're gone, they're gone!
Don't miss this once-in-a-lifetime opportunity to own a tangible piece of comic book history FOR ONLY $20! Grab your brick piece today and be a part of our incredible journey!
To secure your very own The Comic Shop brick piece or for more information, simply drop us a message or visit our store. Thank you for your unwavering support, and together, let's rebuild and write the next chapter in our The Comic Shop's story!
That's right folks, they are selling bricks from the wall for $20 each. $25 for them signed. Have you ever seen a better example of turning lemons into lemonade?
---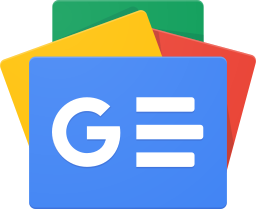 Stay up-to-date and support the site by following Bleeding Cool on Google News today!