Posted in: Comics, TV | Tagged: newlitg, rick and morty
---
Rick & Morty no longer being "created by" heads the charts in Bleeding Cool's top ten yesterday… why, what were you reading?
---
Rick & Morty no longer being "created by" heads the charts in Bleeding Cool's top ten yesterday… No matter what the world throws at you, at Bleeding Cool, you can still read all about comics, merch, TV shows, games, movies, and more. The Daily Lying In The Gutters remains a long-running run around the day before and the day ahead. You can sign up to receive it as an e-mail here.
The most-read stories on Bleeding Cool yesterday: Rick & Morty No Longer "Created By"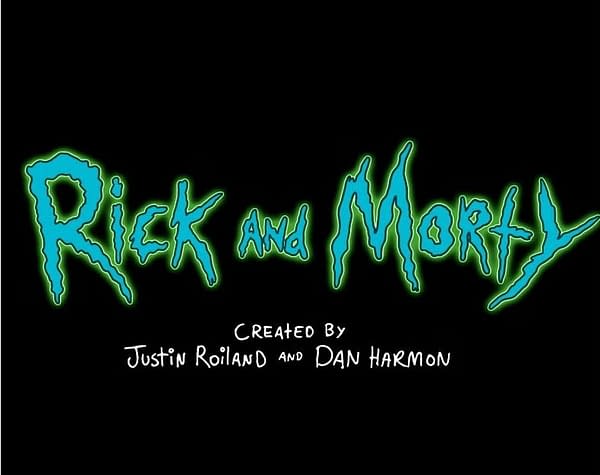 A few other comics stories you might prefer
LITG one year ago, Season 2 Of The Mists Clarification Clarification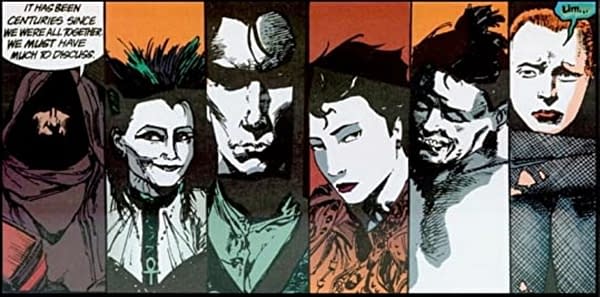 The Sandman: Neil Gaiman Clarifies Some Season 2 Confusion
Anti-SJW New Character First Appearance In Young Justice #4 (Spoilers)
When Bill Jemas Was Going To Write Captain Marvel, Then Harlan Ellison
Supernatural Spinoff Pitch: So Hear Us Out, Ackles, Padalecki & Kripke
Failsafe Return Of Future State To Gotham & More BatGossip (Spoilers)
So What Does Sony's 2024 "The Karate Kid" Film Mean for Cobra Kai?
Black Adam Sit Upon His Throne with New McFarlane Toys Figure
Sarah Michelle Gellar on Applying Her Buffy Experiences to Wolf Pack
Amazing Spider-Man #9 Tops Bleeding Cool Bestseller List
Pokémon TCG Reveals Charizard Alt Arts From Ultra Premium Collection
Fairy Sci-Fi Stories- Grimm Space #1 in Scout's December 2022 Solicits
Rainbow Days by Minami Mizuno Translated in Viz December 2022 Solicits
Action Lab Resolicit Comics as New Number #1 in December 2022 Solicits
The Strangest Phantom Lady Story Gets Even Stranger, at Auction
I Cross Dressed For IRL Meetup in Kodansha December 2022 Solicits
Radior and the Mystery of Dell's Key Ring Comics, Up for Auction
FREE: Tom Peyer & Gregg Scott's Edgar Allan Poe's Gore of Frankenstein
Comic Book Creators React To The Funeral Of Queen Elizabeth II
High Grade Teenage Mutant Ninja Turtles #5, Up for Auction
The Debut of the Shadow at DC Comics, Up for Auction
Warren Ellis To Create Audio Drama Podcasts & The Return Of Injection
Get Reincarnated As Your Bias's Baby in Yen December 2022 Solicits
Petra Erika Nordlund's Tiger Tiger- Seven Seas December 2022 Solicits
Saying Goodbye in The Daily LITG, 19th September 2022
LITG two years ago, Something Something Pokémon Something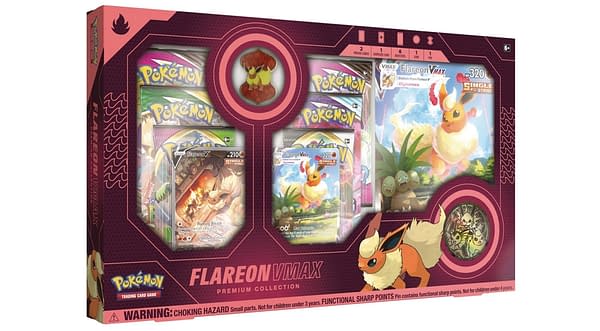 Pokémon TCG Finally Announces Missing Eeveelution Alternate Arts
Barbara Gail Gordon's New Batgirl Costume In Nightwing #84 (Spoilers)
Batman To Get A Brand New Super-Power From DC Comics (Spoilers)
Family Guy Gets Heartbreaking Goodbye Bumper from Adult Swim
It's Always Sunny in Philadelphia S15: The Gang Heads to the Woods?
What If…? Episode 6 Review: What If This Show Wasn't So Boring?
Tasks For Oshawott Community Day Research In Pokémon GO
Babylon 5 Future Could Include a Series of Animated Movies
X-Men Onslaught Revelation #1 Preview: More Millennial Nostalgia Bait
DC Vs Marvel #1 CGC 9.8 Taking Bids At Heritage Auctions
X-Men: The Trial Of Magneto #2 Review: A Big, Splashy Mess
DC Vs Marvel #1 CGC 9.8 Taking Bids At Heritage Auctions
Star Trek: Year Five #24 Review: Spectacular
When Marvel Published Black Panther's Origin – Avengers #87 At Auction
Marvel Still Doing Halloween Giveaway Comics This Year
Iron Man's First Appearance in Tales of Suspense #39 Up for Auction
X-Men's Trial of Magneto #2 Tops Bleeding Cool Bestseller List
Bunny Mask Gets A Sequel In 2022 – The Hollow Inside
Last Annihilation Wakanda #1 Review: It's Great
The Instant Success of Moon Knight in Werewolf by Night 32, at Auction
Batman '89 #2 Review: Refreshingly Effective
Nominees For Diamond Comics Retailer Best Practice Awards 2021
End After End & We Ride Titans from Vault in December 2021 Solicits
Source Point Press Launches 3 Bloody Comics In December 2021 Solicits
What If… We Had Different Opinions? Daily LITG, 19th September 2021
LITG three years ago, Walking Dead Films and Batman Toys
The Walking Dead: Andrew Lincoln's 4-Word Film Update Left Us Smiling
McFarlane Toys Announces Batman: Last Knight on Earth Figure Set
Transformers Get Poppin' as Funko Announces New Wave of Retro Pops
Pokémon GO To Debut Shiny Castform Variants Before Main Series
Sneasel Raid Spotlight: Boosted Shiny In Pokémon GO
Funko Anime NYCC 2020 – My Hero, Naruto, Cowboy Bebop, and More
The Boys Weekly Eps Debate Now Has Homelander's Attention
Funko New York Comic Con 2020 Shared Retailer Exclusive List
Image Comics' Full December 2020 Solicitations
WWE Counters AEW Parking Lot Brawl With Smackdown Samoan Street Fight
DC Returns To Barnes & Noble With 3 New Batman Exclusive HC
Conan's New Comic, The Frost Giant's Daughter in December From Ablaze
Gloomhaven: Fallen Lion Comic in Source Point Press December 2020 Solicits
Paul Grist Creates New Kane Comics and a Cover For The Union
B&W Horror Comics Anthology in Antarctic Press December 2020 Solicits
LITG four years ago, we were promised a different 2020
Marvel Promises a Very Different Marvel Universe in 2020, With Iron Man and Incoming
Has DC Comics Just Created Its Very Own Rick And Morty?
When Storm Welcomed Back Jean Grey in House Of X #5 – and in Uncanny X-Men #242
COSPLAY 9-1-1: 5 Things This Cosplayer Needs You to Know [OPINION]
"Black Desert Online" Brings Back "Season Of The Hunt" Next Week
DC Cancels Orders for Brian Azzarello's Birds Of Prey, Will Resolicit as Black Label Comic Alongside Movie
"The Stand": Whoopi Goldberg Reveals New Mother Abagail Hairdo
House Of X/Powers Of X Hardcover Jumps a Hundred Pages and Another Ten Bucks
Full Marvel Comics December 2019 Solicitations… 2099 and 2020 are Incoming…
Walt Simonson Returns to Thor in December
LITG five years ago, there was only one thing on our mind
How many articles could we get out of this one?
Bleeding Cool Brings You Batman's Penis In All Its Batglory From Batman: Damned #1
Nightwing May Be Losing His Dick But Batman Is Getting One
DC Comics Censors Batpenis in Digital Versions of Batman: Damned 
Thor and Hulk, Sitting in a Tree, D-A-T-I-N-G?
It's "The Wade Boggs Challenge 2.0" in FXX's 'Always Sunny' Preview
Comic Book birthdays today.
There might be partially slightly more of a party atmosphere right now. It all depends on which state you are living in. But comics folk are still getting older and still celebrating that special date with twelve years for us as well.
Josh Geppi, President of ComicWow
Martin Hirchak of MPH Comics
Jason Walz, comic creator of Last Pick.
Comic book illustrator Job Yamen
Gary Dunaier of the Museum of Comic & Cartoon Art
Comic writer B. Alex Thompson
Kristen Koerner Simon, Director of Content at Atomic Crush Events
Subscribe to our LitG Daily Mailing List.
If you are in comics and have a birthday coming up – or you know someone who has – get in touch at richjohnston@bleedingcool.com.
Rick & Morty Rick & Morty Rick & Morty Rick & Morty Rick & Morty
---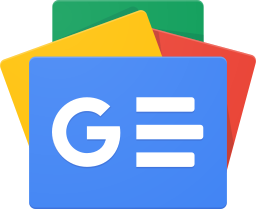 Stay up-to-date and support the site by following Bleeding Cool on Google News today!