Posted in: Comics, Current News | Tagged: December 2023, february 2024, manga, Solicits, tokyopop
---
Tokyopop will publish Sumako Kari's Since I Could Die Tomorrow , which won the 23rd Manga Division Excellence Award.
---
Tokyopop will publish the first volume of Sumako Kari's Since I Could Die Tomorrow manga, which won the 23rd Manga Division Excellence Award, in their December 2023 solicits and solicitations, though it's scheduled for February next year, as are most of their listings.  It is joined by the first volumes of Minami Shiina's The Prince Is In The Villianess's Way manga, originally published by Shufu to Seikatsu Sha and Crimson Chains' Star Crossed.

SINCE I COULD DIE TOMORROW GN VOL 01
TOKYOPOP
OCT232302
(W) Sumako Kari
Sawako Honna, 42, is single. She works hard at a film promotion company. One night, all of a sudden, her heart palpitates, and her body goes cold… Could it be that she's going through menopause!? Not as hard-working as in your 20s. Not as flippant as in your 30s. The mental and physical changes, and the obstacles you face in your 40s. Sudden illness, menopause, fatigue you can't get rid of, changes in working patterns, money worries, life plans for the future… 23rd Japan Media Arts Festival Excellence Award winner. Nominated for the 2020 Manga Taisho Award.
In Shops: Feb 07, 2024

THE PRINCE IS IN THE VILLAINESS WAY GN VOL 01
TOKYOPOP – LOVE X LOVE
OCT232306
(W) Minami Shiina
Iris, the "Wise Princess Who Never Smiles," had her memories of her reincarnation come back to her. She discovers that Fiona, a princess of a neighboring kingdom, is her from a former life, and that she is in danger due to Prince Alvin's betrayal. Iris goes to the neighboring country as the princess's educator to save Fiona, but an obstacle stands in her way in the form of a cool-headed prince who has no sense of tact. So unfolds the love between a wise princess who never smiles and a cool-headed prince.
In Shops: Feb 07, 2024

STAR CROSSED GN VOL 01 (MR)
TOKYOPOP – LOVE X LOVE
OCT232307
(W) Crimson Chains
This is a story about a king and his knight…Polaris is king of the stars; with his celestial paint brush he breathes life into constellations, which protect his kingdom. Yildun is his loyal knight, ever at his side, but always in shadow as his station dictates him to remain unseen. Together, they will face a battle for the throne from Polaris' brother – as well as their own conflicting feelings. A love story written in the stars!
In Shops: Feb 07, 2024

ALTER EGO GN VOL 02 NOEL & JUNE
TOKYOPOP – LOVE X LOVE
OCT232305
(W) Ana C. S?nchez
The long-awaited sequel to Spanish artist Ana C. Sánchez's heart-pounding lesbian romance, Alter Ego.
In Shops: Feb 07, 2024
---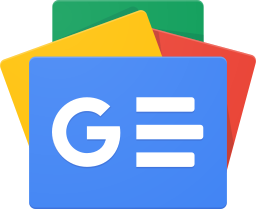 Stay up-to-date and support the site by following Bleeding Cool on Google News today!