Posted in: Comics, Comics Publishers, Current News, DC Comics, Heritage Sponsored, Vintage Paper | Tagged: blue beetle, Fox Feature Syndicate
---
Big 3 was a Fox anthology inspired by DC's New York World's Fair 1940, this issue featuring Blue Beetle by Robert Kanigher and Al Carreno.
---
Big 3 was published by Fox Features Syndicate from Fall 1940 to January of 1942. It was an anthology title featuring Fox's three most popular characters at the time — The Blue Beetle, the Flame, and Samson. This Blue Beetle was the first, Dan Garret, created in 1939, usually credited to Charles Nicholas Wojtkoski, though Will Eisner is believed to be the scripter of the first story. Eisner has stated that Charles Nicholas was just the name used by a number of artists on Blue Beetle. Charles Wotjkowski, the principal candidate and identified artist, would later legally change his last name to Nicholas. Chuck Cuidera, the co-creator of Blackhawk, also claimed co-creatorship; other candidates include Al Carreno. The new movie has brought new attention to the character and his origins.
Big 3 only lasted as long as the publisher, as Fox went bust in 1942 after seven issues, denying the teaming up of the characters that the Justice Society Of America would make natural. With a number of lawsuits from other publishers claiming intellectual property theft including DC Comics over his Wonder Comics #1 it might have only been a matter of time. A copy of Big 3 #4 from 1941, with a Blue Beetle story by Robert Kanigher and Al Carreno is currently up for sale from Heritage Auctions, with a CGC Grade of 1.5. This means it may be a relatively inexpensive way to buy one of The Blue Beetle's earliest incarnations.
Big 3 #4 (Fox Feature Syndicate, 1941)
Big 3 #4 (Fox Feature Syndicate, 1941)
Big 3 #4 (Fox, 1941) CGC FR/GD 1.5 Cream to off-white pages. The Flame, The Blue Beetle, and Samson are featured on the cover and inside. CGC notes, "Spine of cover completely split. Front cover re-attached with tape." Overstreet 2023 GD 2.0 value = $97. CGC census 8/23: 1 in 1.5, 9 higher. CGC Grader Notes: Bottom Staple Front Cover Detached, Center Spine Tape, Spine Spine Split, Top Staple Cover Detached, Whole Book Moderate Creasing

Affiliates of Bleeding Cool buy from and/or consign to Heritage Auctions.
---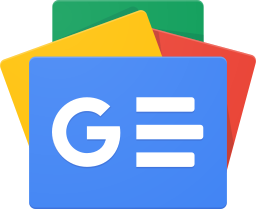 Stay up-to-date and support the site by following Bleeding Cool on Google News today!