Posted in: Comics, Comics Publishers, Movies, Valiant | Tagged: dmg, iron man, Neal Moritz, robert downey jr
---
SCOOP: The DMG/Valiant lawsuit alleged that Robert Downey Jr. and Neal Moritz were asked to pay $60M. The trial is set to start later this month.
---
Robert Downey Jr. is a two-time Academy Award-nominated actor best known for his work in Chaplin, Tropic Thunder, in the Marvel Cinematic Universe as Tony Stark, aka Iron Man. Currently, he has a major role in Christoper Nolan's Oppenheimer, which has gone on to make over $900 million at the worldwide box office.
In documents uncovered by Bleeding Cool, as part of court filings between Chris Fenton and his former employer DMG, owners of Valiant Entertainment, it has been alleged Downey Jr. was asked to pay Yinji Media, "$20 million annually for three years to Yinji in exchange for Yinji's promise to pay Robert Downey Jr. $90 million, with $36 million paid upon execution."
The documents further describe a similar request to Neal Moritz, producer on the Valiant comic-to-movie Bloodshot, as well as Fast & Furious movies, Sonic The Hedgehog, RIPD, The Green Hornet, I Am Legend, Evan Almighty, 21 Jump Street, and TV series The Boys, Happy! and Preacher.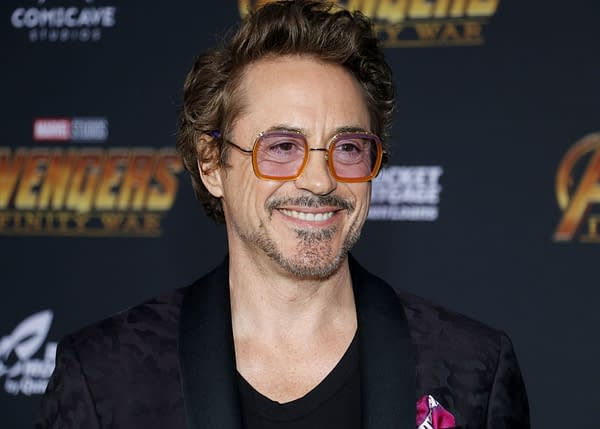 In 2019, Bleeding Cool re-reported a Variety article that Chris Fenton had filed a $30 million suit against DMG Entertainment, the Chinese/Los Angeles-based investors headed up by Dan Mintz behind Valiant Entertainment. Fenton left DMG in February 2018, went on to hold the position of Senior Advisor at IDW, and wrote the book Feeding The Dragon about Chinese investment in Hollywood movies. I understand that, after four years, the case is finally going to trial this month.
The Original Lawsuit From Chris Fenton Against DMG
The lawsuit makes a number of contested allegations and claims. It begins by stating that "This action arises out of false promises by DMG agreement… to compensate Plaintiff "nicely" after the Initial Public Offering of DMG on the Shenzhen Stock Exchange… and to make Plaintiff"rich" like Mintz, Wu and Xiao… Given Plaintiff's long, successful tenure with DMG, Plaintiff's prominent role within the organization, and the various representations made by the Founders, Plaintiff's damages for Defendants' failure to comply with its contractual obligations and oral promises are a minimum of $30 million."
While also alleging that "DMG also went on an intellectual property spending spree, including but not limited to the acquisition of Valiant Entertainment ("Valiant") – the comic book publisher with the third-largest universe of superhero characters behind Marvel Entertainment and DC Comics – for roughly $100 million." Other items listed include "a spin-off of Marilyn Monroe's intellectual property known as Mini Marilyn, through a deal with Leonard Green-owned Authentic Brands Group ($5 million); Brandon Sanderson's library of books, including books pertaining to his connected universe, The Cosmere ($ I million); a Transformers-themed live show through an agreement with Hasbro Studios ($12 million); and a 30 conversion of Jim Cameron's Terminator 2 ($10 million) for the purpose of marketing and distributing in China yet both the marketing and distribution divisions were in the process of being eliminated and a couple years later the finished film as yet to be released."
Adding, "With the proceeds of these loans, the Founders spent lavishly for their own personal benefit, including but not limited to: a $20 million mansion in Beverly Hills (now estimated to be worth $50 million); a separate home in West Los Angeles; multiple airplanes, including a $25 million Bombardier Challenger 850 private jet and a $30 million Bombardier Global Express private jet; numerous luxury cars, including Rolls-Royces, Bentleys, and Ferraris; and incurred millions of dollars of debt for experimental, regenerative medical treatments."
And that "in the process, DMG engaged in a variety of questionable business practices, including highly leveraging DMG's stock by pledging more than seventy percent (70%) of the outstanding shares as collateral for loans, and transferring some or all of the proceeds of those loans (believed to be in the hundreds of millions of dollars) offshore and out of the reach of the Chinese government and DMG's creditors. These reckless business tactics contributed to the suspension of trading ofDMG's stock on multiple occasions to prevent the collapse ofDMG's stock price in China – a flawed strategy that eventually failed dramatically shortly after Plaintiff's departure from DMG, diminishing the value of DMG to the point that Plaintiffs due compensation was materially impacted."
While "Often, Plaintiff would learn about DMG's questionable activities through unexpected cries for help from DMG's employees because those employees had been wrongfully manipulated by Mintz, Wu, and/or Xiao. Plaintiff had addressed these incidents with Mintz and other senior executives, and all have regularly turned a blind eye, answered with obvious deflection, feigned ignorance, nervous hesitation, silence, or, in some cases, admitted to participating in these activities. In turn, Mintz and other DMG DMG and its Founders made concerted efforts to conceal its reckless activities from Plaintiff"
Allegations About Offers Made to A-List Actors and Producers
Fenton's original filing made further allegations, also reported by Variety, regarding a financial offer made to A-list actors and producers. "As further example of DMG's reckless risk-taking in return for powerful press announcements, manufactured shareholder excitement, and potential financial engineering, Mintz instructed Plaintiff and DMG's outside counsel in late 2016 to structure perplexing economic deals with top actors, directors, and producers. The deals were structured as follows: DMG, would receive $30 million from the respective artist over three years, and in return, DMG would pay $45 million to the respective artist over the three-year period. Upon information and belief, DMG was planning to keep the $45 million expense off the books. Mintz knew that DMG's valuation on the Chinese stock market was calculated at roughly 40-times the value of DMG's net profit. Thus, by injecting $30 million in cash into DMG without reporting the expense, the market-valuation for DMG would increase by an astounding $1.2 billion!"
Fenton continues, "Both Plaintiff and DMG's outside counsel referred to these illogical deals as "infinity multiples" since DMG would never get its money back. Mintz would argue, "No, they are not! They are 1.5 multiples! I don't see what's so confusing to people about this!" Under intense pressure from Mintz, both Plaintiff and DMG's counsel worked on pitching these irrational deals to an A-list actor and a producer with these offers. After several meetings with representatives for both artists, one attorney eventually said, "None of this makes sense. This deal simply doesn't pass the smell test." That attorney ultimately turned down the deal, as did the reps for the other artist in September 2017. Afterwards, Plaintiff said to DMG's outside counsel, "Going around town with this kind of preposterous deal is going to make us stink too!""
Robert Downey Jr. and Neal Moritz Named in New Paperwork
The A-listers were not named in Fenton's original filing in 2019. But paperwork from 2023, filed by Fenton's lawyers as evidence in opposition to DMG's motion for summary judgment or adjudication, was uncovered by Bleeding Cool. And it saw those A-listers named for the first time as Robert Downey Jr, who had dealt with Fenton and DMG during the Iron Man 3 movie, and producer Neal Moritz.
In the documents, Fenton states, "Mintz asked me to propose business deals that I thought were impossible and made no sense. For example, Mintz insisted that DMG attorney Tom Ara and I propose a deal that movie star Robert Downey Jr. would pay $20 million annually for three years to Yinji in exchange for Yinji's promise to pay Robert Downey Jr. $90 million, with $36 million paid upon execution. Mintz also had Tom Ara, and I propose a similar deal to a-list producer Neal Moritz. Both Tom Ara and I were concerned that Mintz was attempting to artificially inflate Yinji's stock price by reporting the revenue from these deals as profit and not disclosing the liability. Neal Moritz's attorney commented on the proposal as something "that doesn't pass the smell test." Both deals were ultimately rejected by Robert Downey Jr. and Neal Moritz. After being placed in uncomfortable situations on several occasions over the years, being made to worry about my promised IPO bonus, and being pushed out of discussions because of my frequent concerns about DMG's financial activities and lack of business ethics, my continued employment at DMG became untenable, and I resigned."
DMG's Response and Countersuit Against Chris Fenton
DMG issued the following statement to Bleeding Cool at the time of the original reports, saying, "Chris Fenton's frivolous suit against DMG Entertainment is a fabrication of his own imaginations. None of the claims asserted by Chris Fenton in the unfiled complaint have any merits. DMG is looking forward to defending this case to expose the true nature of Chris Fenton to the industry."
While DMG's attorney told me, "My client's position is that Chris Fenton's assertions in the complaint, published by Variety without proper fact-checking, are factually wrong. Specifically, Chris Fenton had been a contracted employee by DMG Entertainment for four (4) years and not 17 years, as he asserts. Chris Fenton's contract was terminated due to his poor performance and asset mismanagement of investments which costs DMG millions of dollars. During his tenure, Chris Fenton was not tasked to work for Yinji Entertainment & Media Company, a Chinese publicly traded company. During his tenure, he was paid an annual salary of $200,000 plus $800,000 per year as part of the purchase of his talent company. His contract did not promise him any bonus or other compensation other than his $200,000 annual salary. Chris Fenton also misled the company in the purchase of his talent company which dramatically underperformed his stated revenue projections."
Variety then reported that DMG made a counterclaim for $30 million, which can be found here. Citing fraud, breach of fiduciary duty, and negligence, DMG stated that "This case arises from the actions of a once trusted corporate officer who portrayed himself as a trustworthy, experienced deal maker and skilled manager" and that "in his capacity as President and General Manager of DMG CC, Fenton misrepresented his credentials, took credit for other people's work and spent far more time and energy trying to portray himself as a "player" than on actually doing his job." And that "Fenton grossly mismanaged DMG CC's investments and assets, neglected to perform appropriate due diligence, made critical errors in the negotiation of business transactions and failed to maintain essential corporate records — he either was unwilling or unable to carry out even the most basic managerial tasks. In the process, he substantially harmed DMG CC's business and its brand in the marketplace, resulting in millions of dollars in damages."
The countersuit also details a deal to produce and exhibit live shows in China based on the popular Transformers characters, from Hasbro to S2BN. "Although DMG CC would be required to invest millions of dollars, Fenton assured DMG CC that the upside would be enormous. Despite the complexity of the transaction, Fenton documented it with only a basic term sheet that expressly contemplated a future long-form agreement which would contain the additional terms of the parties' agreement. Subsequently, Fenton failed to complete the necessary long-form agreement, leaving several terms of the agreement between the parties insufficiently documented. Fenton's mismanagement of the deal resulted in the project launch date being delayed until the time the Hasbro license of the IP to S2BN was set to expire… Fenton never reached any agreement, in writing or otherwise, requiring S2BN to extend the term of its license with Hasbro beyond the initial expiration date. As a result, when the launch dates of the shows were delayed, S2BN was allowed to let its license with Hasbro to expire, which prevented DMG CC from moving forward with the shows."
The Trial Will Begin Later This Month
Now, according to filed documents, the counterclaim was dismissed by the Los Angeles County Court on the 25th of September, and a trial is to go ahead on the 23rd of October. I understand already that some interesting names will be called to the stand.
---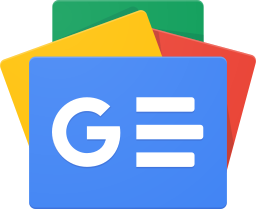 Stay up-to-date and support the site by following Bleeding Cool on Google News today!