Posted in: Comics, Heritage Sponsored, Vintage Paper | Tagged: blue beetle, golden age, victor fox
---
The early Golden Age era of Fox Feature Syndicate includes a large number of surprisingly rare comic books.
---
One of the most notorious comic book publishers of the Golden Age, Victor Fox, appropriately enough, was also one of the most crafty.  Unlike most other comic book publishers of his era, Fox had no prior experience publishing pulps,  comic strips, or anything else before his unlikely entry into the publishing field in 1937 with World Astrology Magazine.  What he did have was a very shrewd sense of how several industries worked and where shortcuts could be attempted.  Despite this lack of experience and his unscrupulous tendencies, Fox published an impressive line of comic books that has been deserving of far more attention ever since.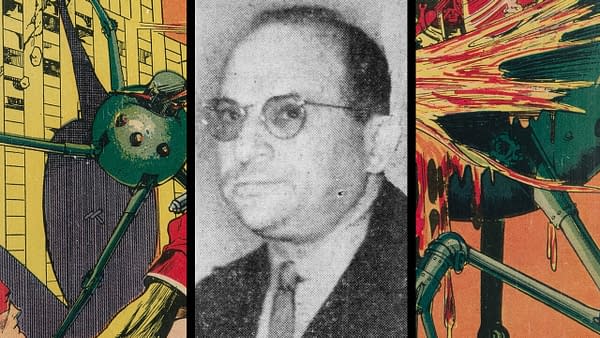 Fox likely connected with DC Comics owner Harry Donenfeld in 1936.  Donenfeld was certainly no novice in high-stakes business dealings himself, but history suggests that Fox's goal all along was to copy the Donenfeld publishing playbook entirely and do it on his own.  Once Fox got into the DC henhouse, leasing an office at the fabled Grand Central Palace that also housed DC Comics, Fox proceeded to launch his own magazine line, followed by his own comic book line, then start his own distributor in Colonial News Co., connect with an experienced syndicated strip vet in Robert Farrell, and task the  Mitchell J. Hamilburg Agency to help get Fox properties into film, radio, merchandise, and syndicated newspaper strips.
Fox's push to get his comic book material into other media worked far better than history generally remembers.  In addition to the Blue Beetle newspaper strip, several others were announced, and a handful of newspapers had a full-fledged Fox Feature Syndicate weekly comic section. Similarly, there was an entire second wave of Fox radio features planned after the launch of Blue Beetle on radio.
Perhaps most importantly, in September 1941, Fox announced to newsdealers via Colonial News that he had struck a deal with Columbia Pictures for a Blue Beetle film serial.  The man who made the deal, producer Larry Darmour, had also done the deals that brought the pulp character The Spider and Fawcett's comic book hero Captain Midnight to film.
But on the brink of what might have become Victor Fox's greatest success, it began to unravel.  In late 1941, Larry Darmour underwent abdominal surgery, from which he never recovered.  Fox Feature Syndicate declared bankruptcy on March 6, 1942.  Darmour died two weeks later.  In April, his wife confirmed to Variety that his production studio would continue operating and that Blue Beetle was among the projects currently on the production schedule.  But by the next month, it had dropped off the Darmour Studio schedule.  By June, Columbia's Ralph Cohn had taken over the Darmour Studio, and it was announced that Darmour would be producing "The Bat Man" for Columbia.
Of course, the 1943 Batman serial would legendarily help inspire the 1966 Batman television series, which in turn would have a massive and long-term impact on the pop culture popularity of that character.  Meanwhile, Blue Beetle has finally arrived on the big screen in 2023.  While one can't draw an unbroken cause-and-effect line across that sequence of 1942 events, there's little doubt that the Fox line could easily have achieved the greater popularity that the comic book source material merited back in the mid-1940s, which is why it is so popular among astute collectors today.
What Do Collectors Say About Rare and Desirable Fox Comics?
There are about 90 pre-1944 Fox superhero comics which have single-digit universal (unrestored) census numbers out of the less than 200 issues published over that period.  Fox collectors are used to rare as a baseline, so what might experienced collectors in this area consider truly rare?  Let's take a closer look at that issue through the lens of what's available at this auction. But even the CGC Census and historical circulation data are not the be-all and end-all of the rarity picture.  Here's what longtime serious Fox collectors think about the rare and desirable issues from early Fox:
Big 3 #5 CGC 5.0 – This run is often overlooked, but it has all the major Fox heroes, and the later issues are not common. Only 3 graded higher than this copy, and it presents with great colors and perfect reds.
Blue Beetle #10 CGC 5.0 – A stand-out bondage cover, only 4 copies higher graded, and very clean presenting 5.0.
Blue Beetle #17 CGC 5.0 – Only 2 copies higher (and the top just a 6.5), this is one of the toughest Fox books to get above a VG.
Blue Beetle 18 CBCS 8.0 – Ties the highest graded CGC copy. It's a tough Holyoke issue.
Eagle #1, 2, 4 – Lovely mid-grade copies of the absolutely hottest Fox title at the moment. In all cases, just four copies are higher in census, but you'd be hard-pressed to find them on the open market.
Fantastic Comics #2 CGC 7.5 – Only 3 copies better and this super-early issue often gets overlooked in the quest for #1 and #3. But it's tough to find these yellows so clean.
Fantastic Comics #8 CGC 7.5 – One of the standouts of the auction. Only three copies higher and only one higher graded copy sold in the past decade. Low grades have put up some big numbers as folks just want any copy. But man, THIS copy? Except for the dust shadow on the bottom, it presents like a rock star.
Flame #4 CGC 5.5 – Only two higher in census (top just a 7.0) and the later issues of Flame don't always get the love they should given how rare they are in nice shape.
Green Mask #1 CGC 9.0 – Only one higher, and a 9.0 Fox is always impressive! Green Mask #1 always seems much cheaper than it should be, might be able to sneak away with a beauty for a great price here.
Green Mask #6 CGC 5.0 – This is listed in error as Vol 2 #6, so it might be a real steal on one of the most popular issues.
Mystery Men #1 Comics CGC 5.5 – A gold standard major Fox key. Now that Blue Beetle is established as part of the ongoing DC movie universe, sky is the limit here.
Samson #5 CGC 6.0 Conserved – The highest graded blue is the same 6.0, so this book is a beast to find in nice shape. Cool war cover to boot.
Weird Comics #19 CGC 5.0 – Only one copy higher, late run Weird are very tough and this also has a cool war cover.
Wonderworld #3 CGC 4.0 – Amazingly, for a key first issue, only four copies are graded higher. Very tough to get anything nice on this epic key with the first Flame appearance.
Wonderworld #8 CGC 5.0 – One of the top covers, and the nicest copy offered for sale in the past couple years.
Wonderworld #29 CGC 5.5 – Great cover on rare late-run Wonderworld, and just two copies higher (barely, both are 6.0!).
Wonderworld #30 CGC 3.5 – Only 3 copies higher and no graded copies in any grade sold in the past 7 years. First Flame Girl, very tough late Fox, not much more to want in a book!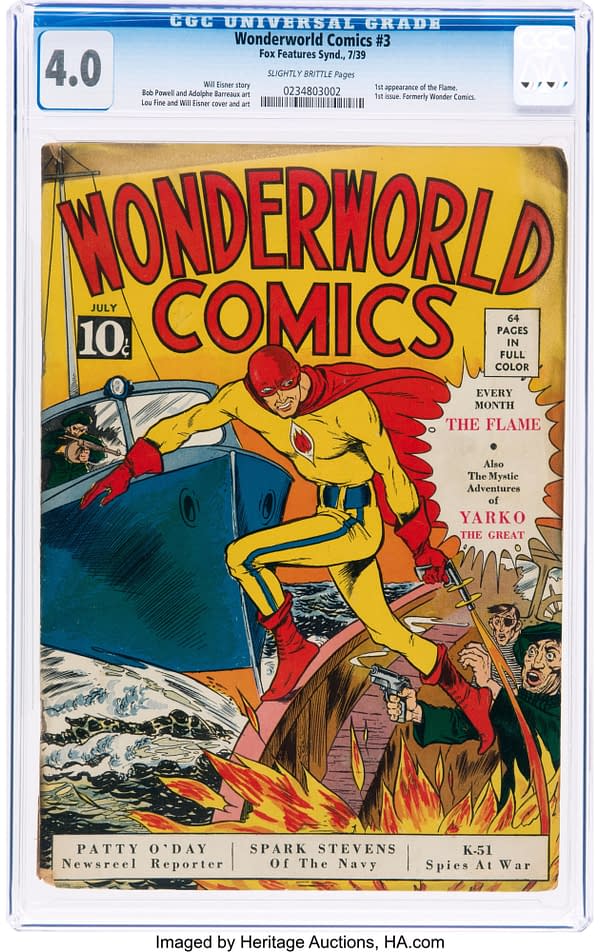 Affiliates of Bleeding Cool buy from and/or consign to Heritage Auctions.
---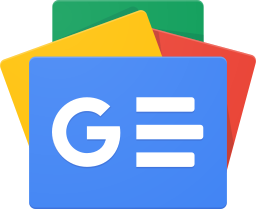 Stay up-to-date and support the site by following Bleeding Cool on Google News today!