Posted in: Comics, Current News, Marvel Comics | Tagged: Mark Buckingham, marvelman, miracleman, neil gaiman, operation yewtree
---
Marvel has finally published Miracleman: The Silver Age #6 by Neil Gaiman and Mark Buckingham, which began publication thirty years ago.
---
Operation Yewtree was the name given to a police investigation into sexual abuse allegations, predominantly the abuse of children, against the late British TV and radio presenter Jimmy Savile and others, led by London's Metropolitan Police in 2012. By October 2015, nineteen people had been arrested by Operation Yewtree, and seven of these arrests led to convictions. The "Yewtree effect" has been credited for an increase in the number of reported sex crimes, while the operation also sparked a debate on police procedure and rights of those accused of sex crimes.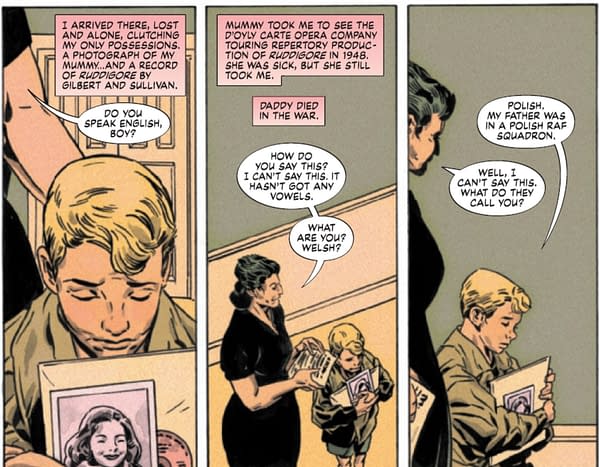 It also brought to prominence of allegations regarding care homes for children being used by such figures such as Savile, and a number of prominent politicians and other authority figures over the years. While these matters have been raised only in the last decade, rumours abounded long before.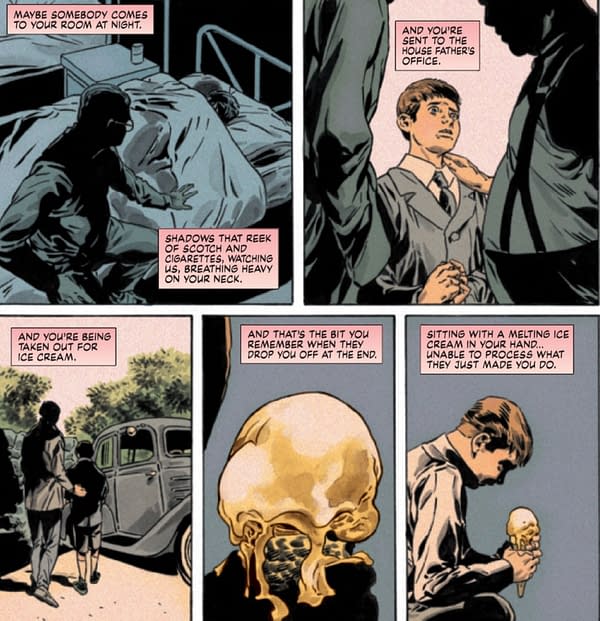 And it's in this context that Marvel Comics published Miracleman: The Silver Age #6, the final issue of this arc by Neil Gaiman and Mark Buckingham, which began publication thirty years ago and, thanks to a variety of legal issues, has only just concluded now. Back then, these kinds of stories were mostly rumour, with the occasional mention of Cyril Smith MP in Private Eye.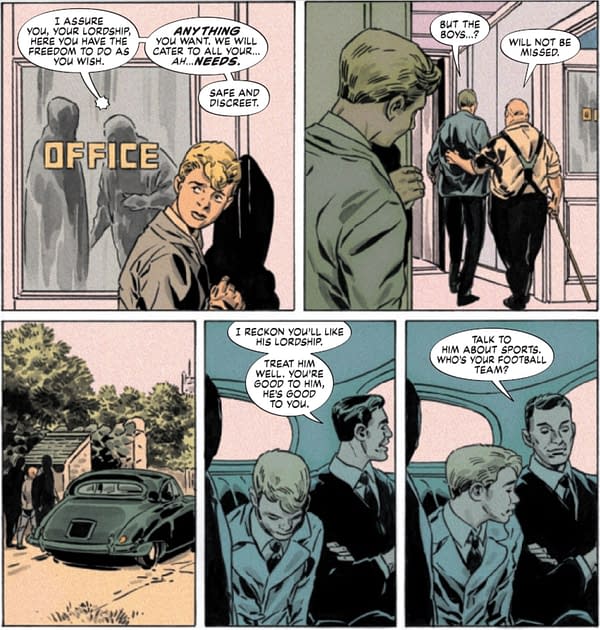 And in Miracleman: The Silver Age #6, we see that Dickie Dauntless, Young Miracleman, as an orphan in the system in the forties and fifties was subject to such abuse. Previously portrayed as an innocent, it reveals a traumatic history that had been blocked out, but had resurfaced in this young man who was only a superhero for moments before his death. and has woken, again in a world transformed.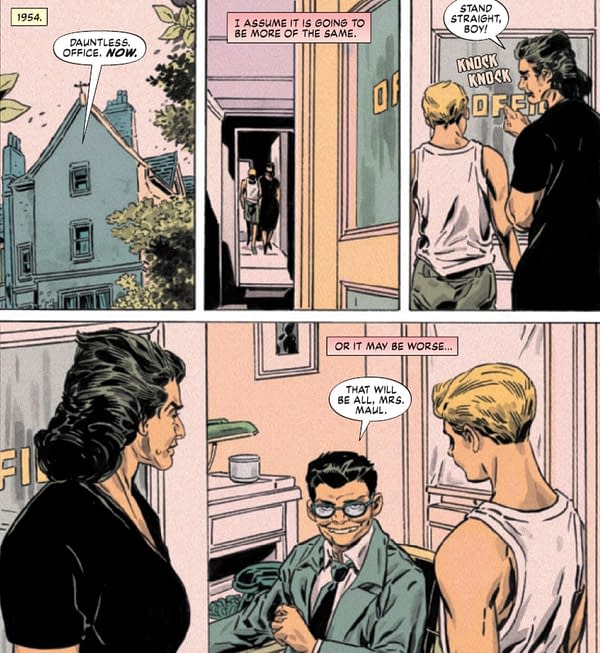 With Doctor Garguanza, now reframed as one of a long line of abusers, albeit it in a different way.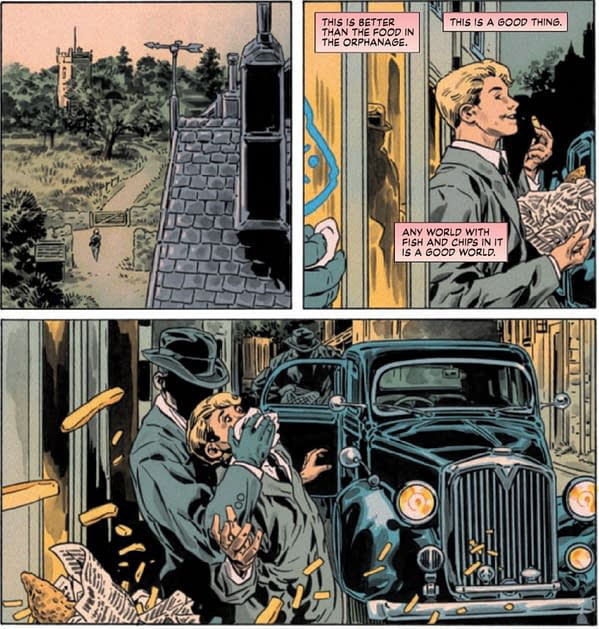 Giving new context to the versions originally told by Young Miracleman as he recalled it, both from 1992 and Miracleman #24, and 2022 and Miracleman: The Silver Age #2…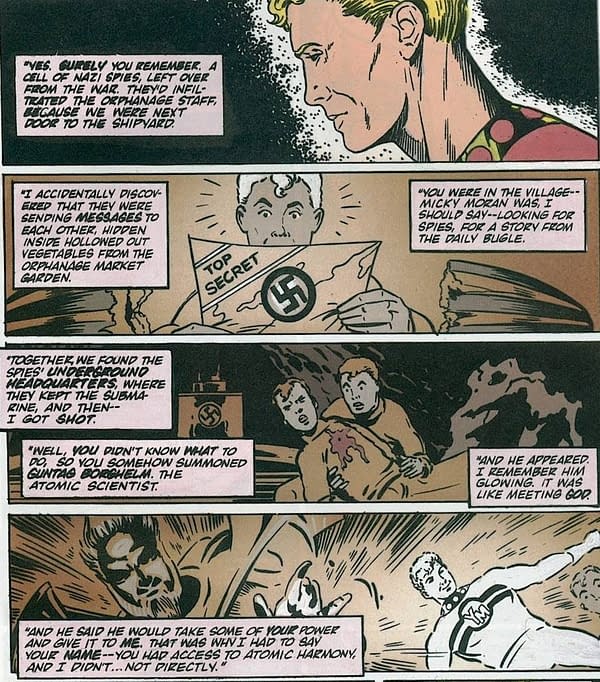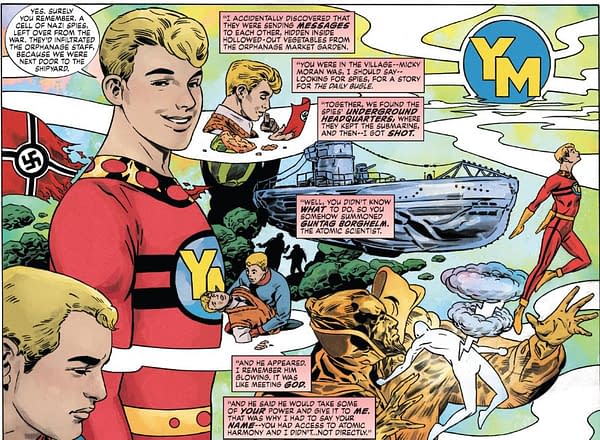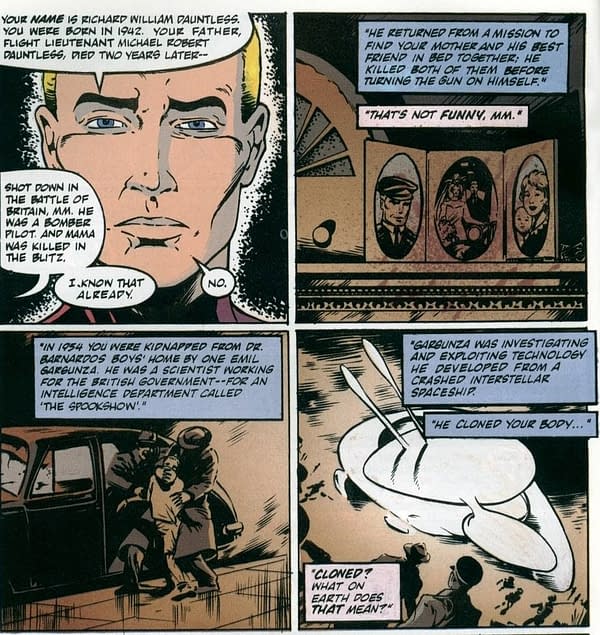 And then retold by Miracleman.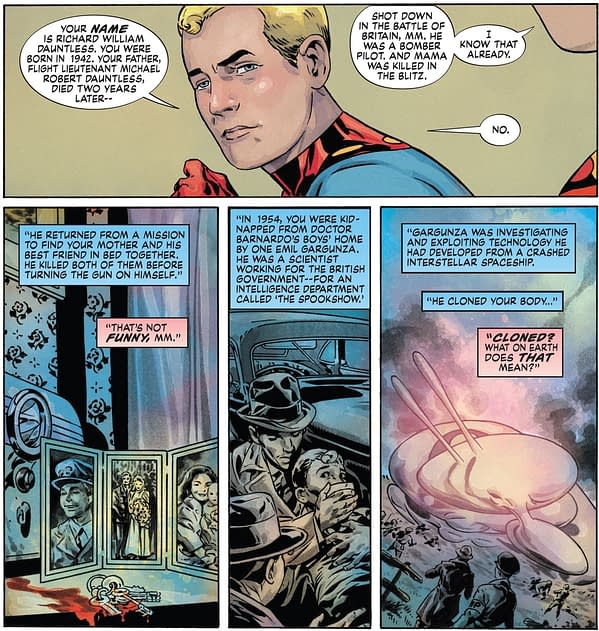 And now we know that even that is based on false records. A life that has been lived without consent, whether a superhero or not, including his encounter with Miracleman, the man he trusted most.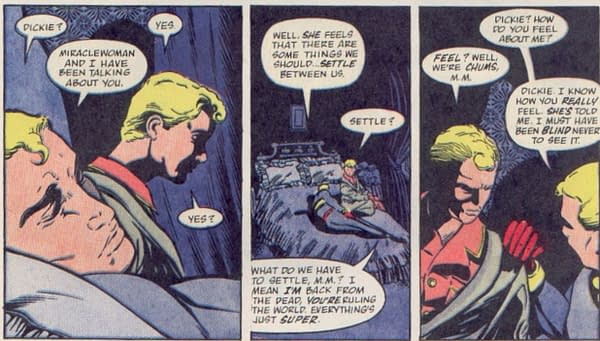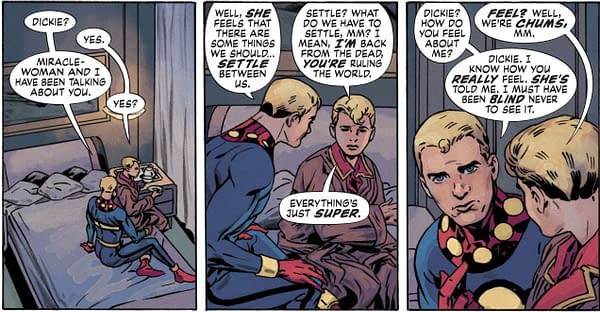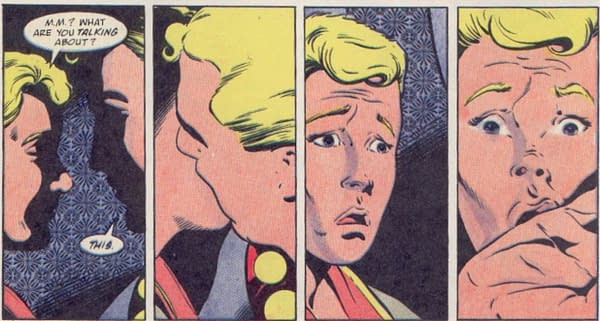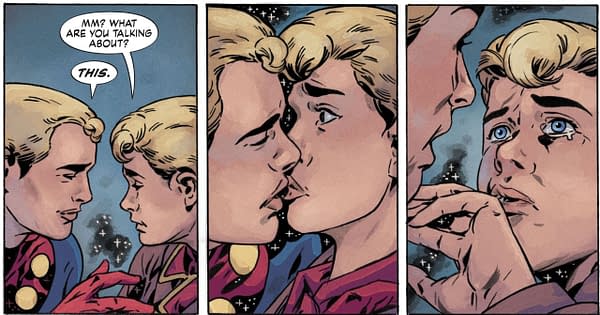 With an explosive reaction.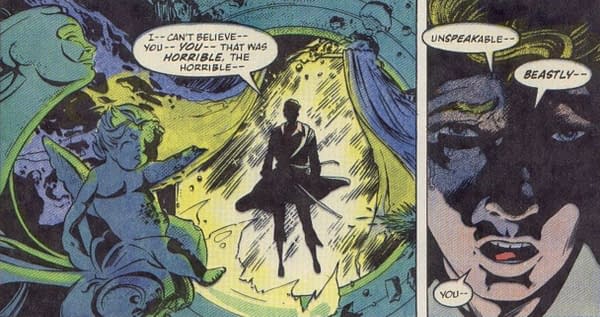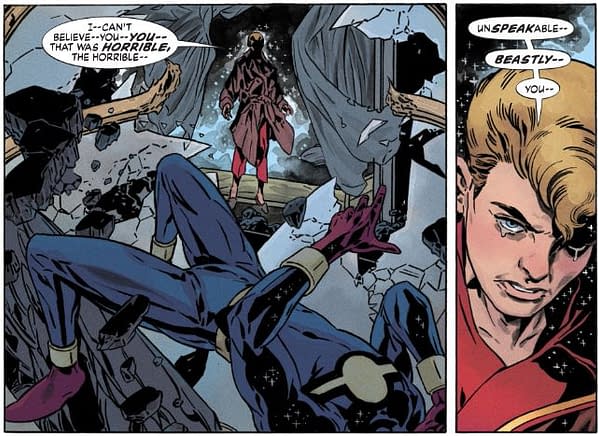 And then to today's Miracleman: The Silver Age #6.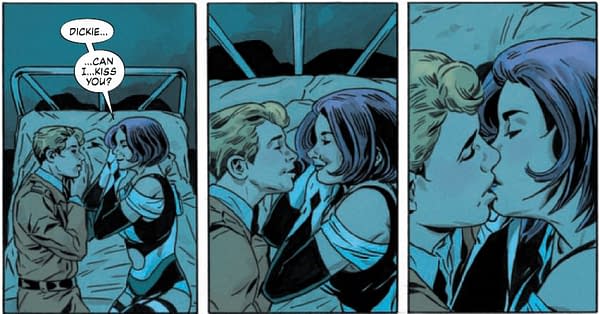 The reconciliation of that looks like it will lead to whatever Miracleman: The Dark Age by Neil Gaiman and Mark Buckingham will be. If Gaiman writes it with Buckingham as they planned all those decades ago. And if Marvel Comics publishes it. 2024? 2025? 2026? 2053?
MIRACLEMAN SILVER AGE #6
MARVEL COMICS
JAN230874
(W) Neil Gaiman (A/CA) Mark Buckingham
Young Miracleman has been found. Now what? One Miracleman decided to destroy the world and almost did. Another Miracleman decided to rebuild the world in his own image and DID IT. What will this Miracleman do?
MatureIn Shops: Sep 27, 2023
SRP: $4.99
---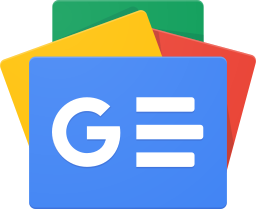 Stay up-to-date and support the site by following Bleeding Cool on Google News today!